Join us for Believe in Music Week
Join us for Believe in Music Week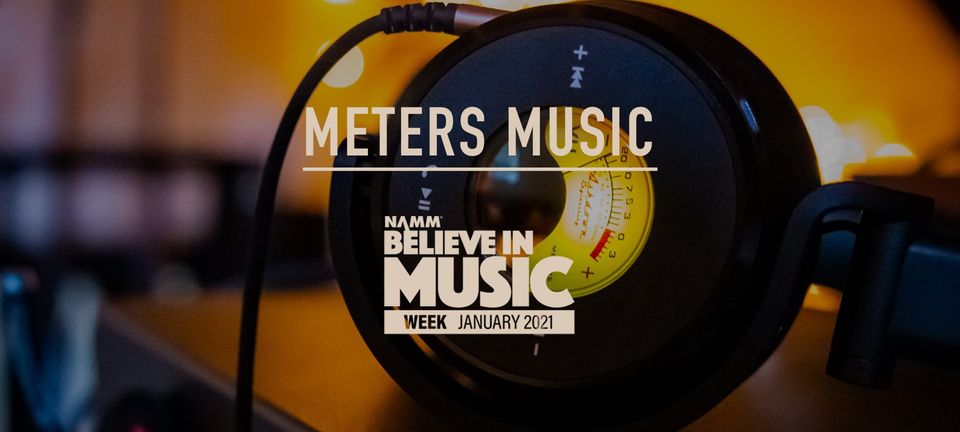 Meters Music are proud to be a part of this years NAMM show all be it a virtual event we have a wealth of new products to share with you over the next few weeks and it starts today with the launch of our OV-1-B-C-PROS… 
It is a brave new world we are living in at the moment what with current UK COVID restrictions we are doing all we can within the law to bring you an event to remember…
Keep an eye out across our social and online outlets for more news over the next few weeks.
Again we can not thank you all enough for the support we have been given over the past year, we wish we could see you all in person at the show and trust us when we say we would rather be in sunnier climates at present than in the current UK lockdown. We hope to be able to see more of you at next years show COVID permitting.
Please in these trying new times stay safe, wear a mask where necessary and look out for one another especially those more vulnerable than others, we will get through this and will be stronger for it.
Believe in Music Week is the global gathering to unify and support the people who bring music to the world. 
The online celebration, to be held over the week of January 18, 2021, will feature a mix of comprehensive programming and professional education, as well as an interactive marketplace to connect buyers and sellers – all designed to elevate the innovation and inspiration found across the industry while offering support for those most deeply affected by COVID. The event will also offer live music, content and product discovery for all who believe in music, helping connect music makers and enthusiasts across the world.
While not The NAMM Show or a virtual trades how, the initiative will meet the immediate business needs of NAMM member companies through thought-leader led education for all segments of the industry, networking and AI matchmaking, and business-to-business-focused opportunities to reaffirm and grow business connections, launch new products, share brand initiatives and engage with customers in real-time.
"While it remains unsafe for us to gather in person in January, Believe in Music Week will use new, intuitive technology to connect us all to harness the incredible energy that happens when we come together. With a robust marketplace to launch new products and share brand stories, Believe in Music Week will also feature networking and matchmaking for our buyers and our sellers, education for all segments of the industry, and live music and concerts to engage music makers across the world."
Joe Lamond, NAMM President and CEO
Leave a comment