At Ashdown, we know that not every gig pays the big bucks. Dedicated to busy, hard-working bass players on a budget, Rootmaster heads, combos and cabinets draw on all of our experience working with some of the biggest bands in the world to deliver workhorse reliability, creative tone-shaping, comprehensive recording and performing facilities plus the sonic slam you need to underpin your band's performances night after night – all at a price that won't break the bank.
Powered by 800W digital amp, the RM800 is the lightest RM head, weighing in at 4.5kg (9lbs) and the perfect choice for working bassists looking for power and features without the weight. 
Ashdown Artist Amadu Kholifa takes the NEW Rootmaster EVO head for a spin straight in performing one of his favourite bass lines 'Detroit'
Ashdown | Setting the standard since '97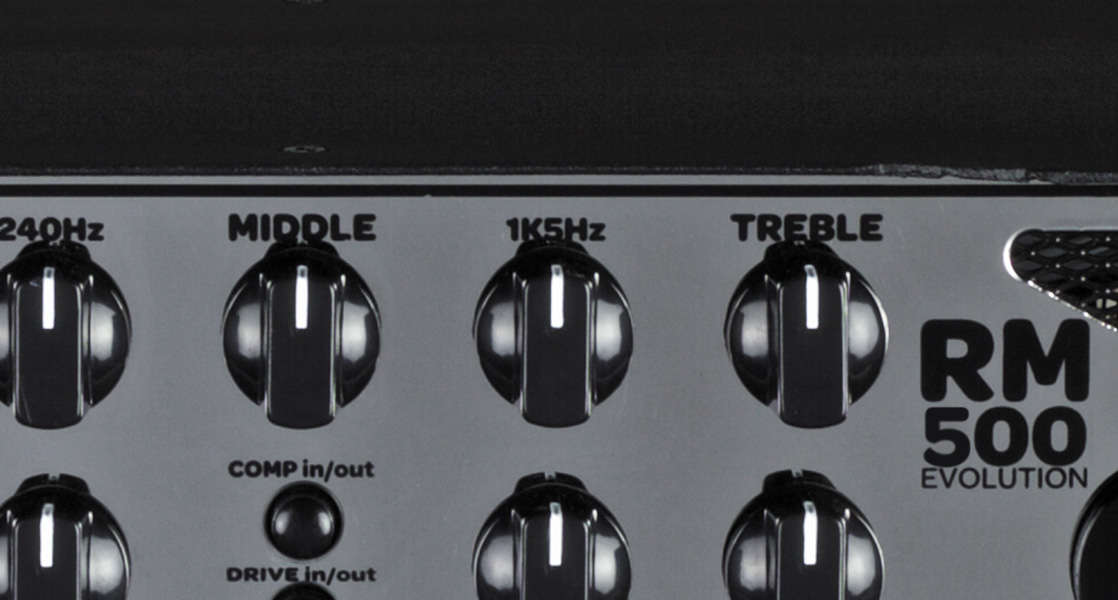 The Rootmaster EVO series' pre amp now includes a passive and active input jack socket for use with high and low output instruments. The five- band rotary tone controls act with surgical precision to provide total control over your sound, while a shape switch instantly dials you in to a classic Ashdown tone setting, straight from the world-famous ABM.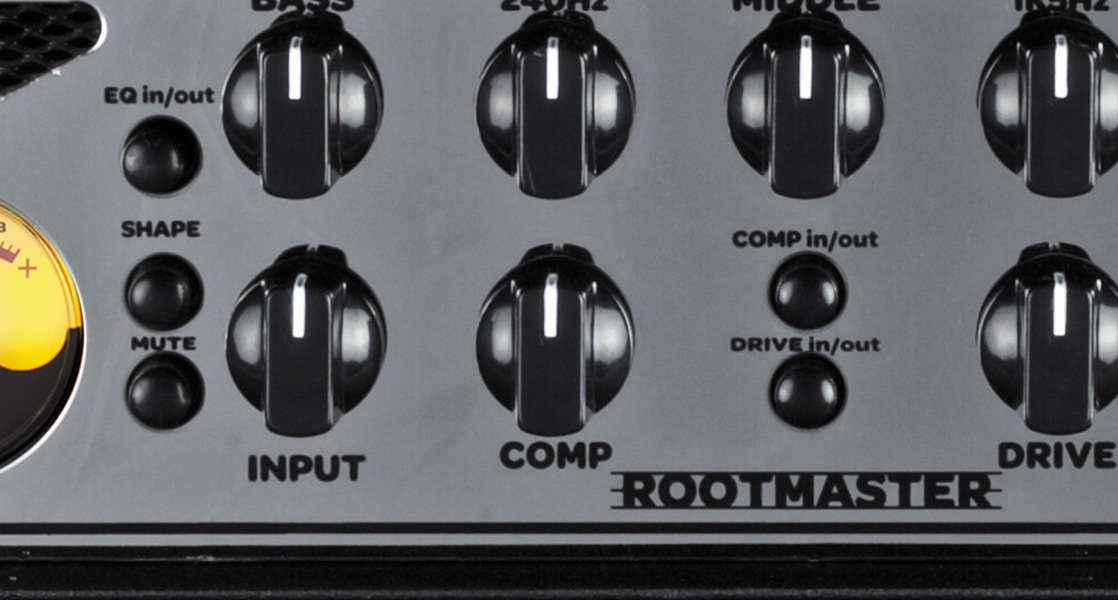 Instantly adding warmth and body to your tone, this simple to use, great sounding compressor delivers a powerful, even sound to make sure your bass will fill out any mix.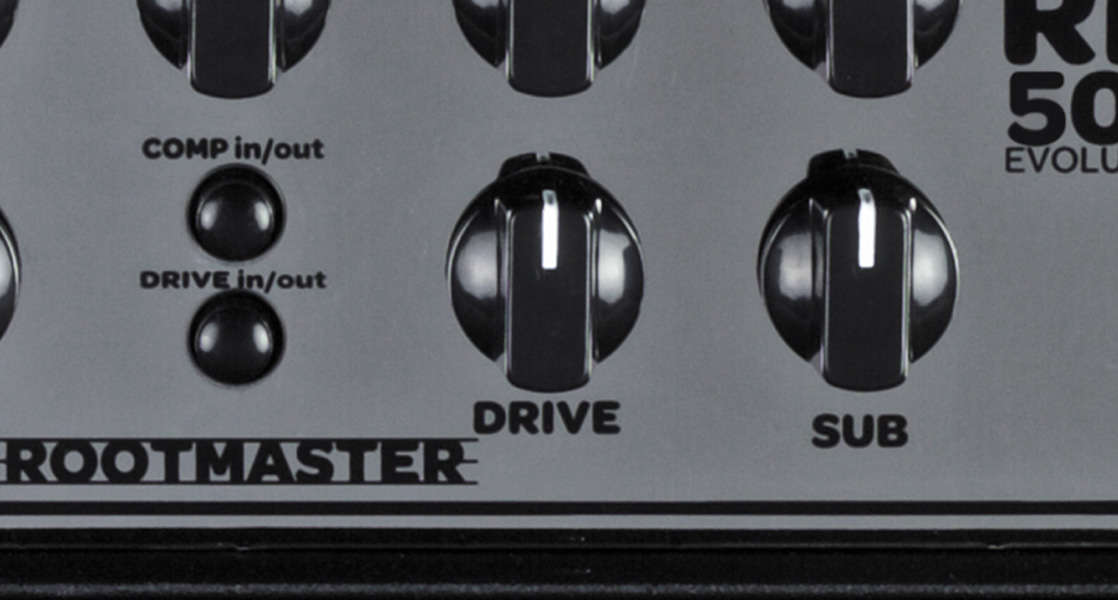 With footswitchable flexibility, our tube-emulated overdrive can take your core bass sound and push it into warm overdrive through to distorted filth whenever you need to add extra grind and girth to your tone.

Bringing extra depth and definition to your bass parts, the Sub-Harmonic Generator lets you dial in a sub-octave and kick it in via footswitch whenever you need the extra depth for those super-heavy Godzilla moments.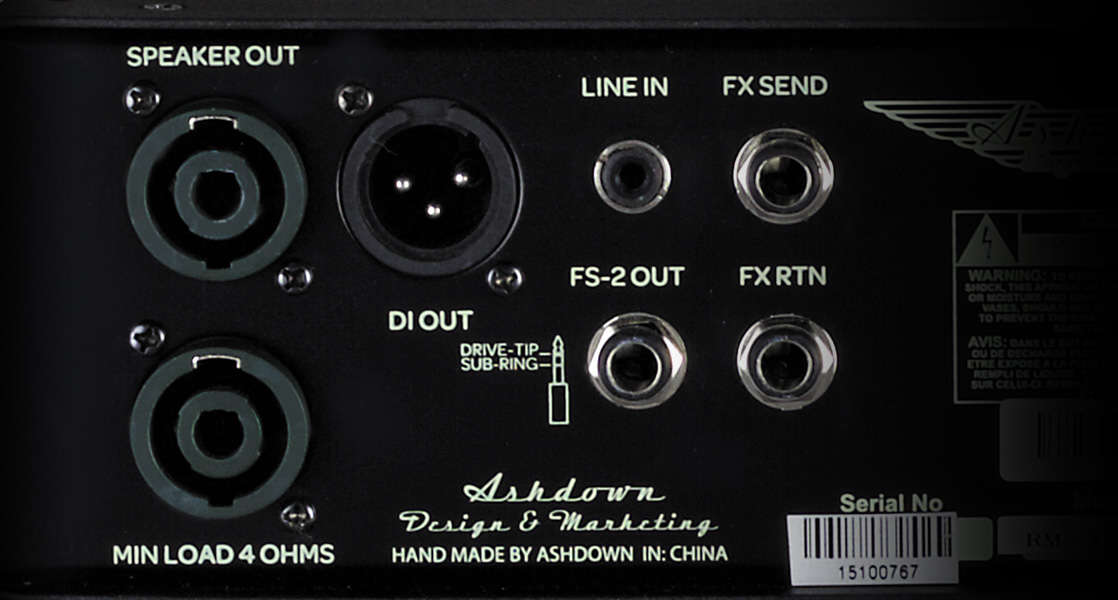 If you want to use your favourite pedals or multi-effects, you'll find send and return sockets on the back panel, along with a DI output for direct injection into the PA mixer or recording console and a Line Input (with front panel level control) so you can jam along with a backing track in rehearsal.
A combined Jack/Speakon socket with a minimum 4 ohm load provides flexible partnering options with a dedicated range of Rootmaster EVO cabinets. Ashdown's 1 x 12", 1 x 15", 2 x 10" and 6 x 10" cabs all feature Ashdown White Line speakers for a refined tone, plus a high- frequency 3-way controllable tweeter for additional top-end bite.
Specifications
| | |
| --- | --- |
| Power Output | 800 Watts |
| Power Requirement | 115-230 Volts |
| Speaker Outputs | 1 x Speakon outputs |
| Frequency Response | -3dB @ 17Hz und 30KHz |
| High Instrument Input | Impedance 3.9m Ohms, input range 150mV |
| Low Instrument Input | Impedance 10k Ohms, input range 300mV - 40V p-p |
| Line Input | Impedance 22k Ohms, input level 0dBu nominal |
| DI Output | 600 Ohm balanced, Level 0dBu nominal |
| Tuner Output | Impedance 22k Ohms, Level 0dBu nominal |
| Impedance | Minimum 4 Ohms |
| Signal to noise | Better than 80dB (EQ flat) |
| EQ | Bass +/-15dB @ 100Hz Lo Mid +/-15dB @ 220Hz Middle +/-15dB @ 660Hz Hi Mid +/-15dB @ 1.6kHz Treble +/-15dB @ 7kHz shelving Deep + |
| Effects Send | Impedance 22k Ohm, Level 0dBu nominal |
| Effects Return | Impedance 22k Ohms, Input Level 0dBu Nominal |
| Distortion | Less than 0.5% THD |
| H x W x D (mm) | 86 x 314 x 235 |
| Weight (kg) | 4.5 |
Resources
5 Year Warranty
We're so confident in our amplifiers, we offer a 5 year warranty on all new products.
Built for the road
Perfect for gigging musicians, our products are built to last.